The Old Ladoga
The new 2016-2017 season started for BLAGOVEST quite actively – with September tour to the Old Ladoga to take part in the international festival of sacred music, at the invitation of the Leningrad autonomy Culture Committee. This festival was organized among other events in honor of the 900-year-jubilee of the Ladoga Fortress and the Old Ladoga Dormition Cathedral of the Holy Dormition Nunnery. In that large-scale event, various choirs participated – both church and secular musical bands without any restrictions concerning age or gender.

Within a framework of the festival, the consolidated choir of several hundred singers had performed a number of pieces of music in the open air. The rainy weather could neither prevent the event, nor cast gloom over the participants' joy. As well, the choirs-participants were representing individual programs.

The founder and artistic director of «Blagovest» Aleksandr Brandavs emphasized the high level of choir culture in Latvia as well as good management level of the festival: «I use to come here with pleasure, since it is exciting, proper organization and kind people. And to be honest, I come for those eyes welcoming us here – they heat up my soul a long time after the event».

This year, the Old Ladoga was accepting the guests not only from Saint Petersburg and the Leningrad autonomy, but also from Kaliningrad, Latvia, Donetsk and Estonia.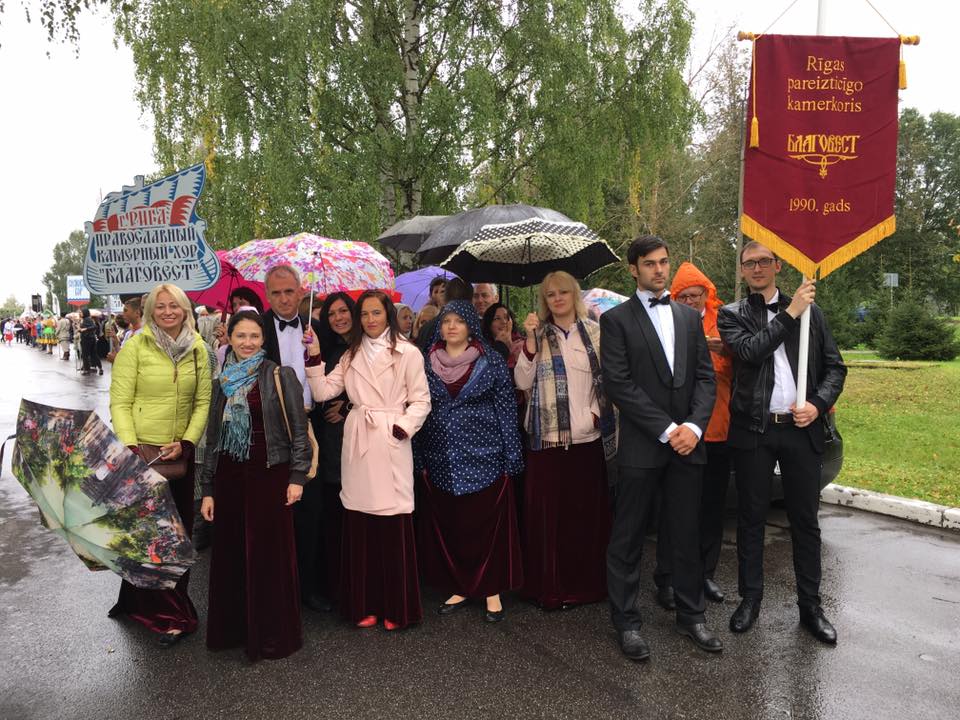 No comments
Leave a reply