July 25 and 28, 2015: concerts in Riga
Choir of Strasbourg Philharmonic Orchestra visits Riga to give two concerts together with choir Blagovest:
July 25, 19:00 at Ave Sol (Citadeles 7, Riga). Tickets: 1.50 EUR.

July 28, 18:00 at St. Peter's Church (Skārņu 19, Riga).. Tickets: 3.00 EUR.

Conductors: Aleksandrs Brandavs un Catherine Bolzinger.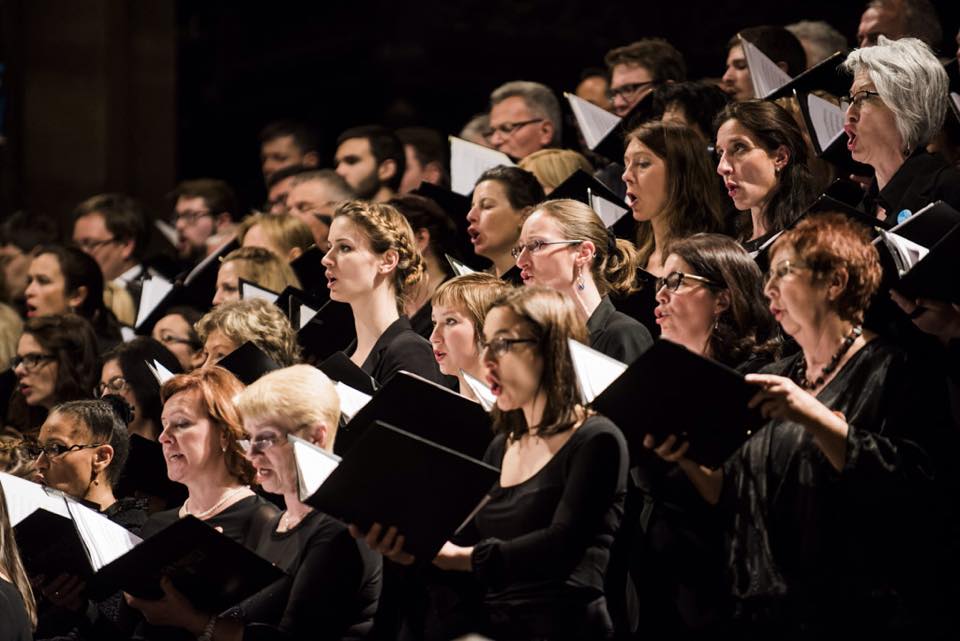 No comments
Leave a reply
About the choir
Riga Orthodox Chamber Choir BLAGOVEST from Latvia was founded in 1990 with an aim to popularize forgotten treasures of Russian sacred music, which makes the most part of the choir's repertoire.
The choir has wide range of interests: from monophonic neumatic chants, called znamenniy raspev, based on Byzantine church music up to contemporary composers' quests of spirituality. Various secular compositions of outstanding Russian, Latvian, and Western composers are included in the choir's repertoire as well. Read more