BLAGOVEST releases the anniversary album
February 6, 2017 at 4:03 pm
On February 9, 2017, the album "In Thy Kingdom" by Riga Orthodox Chamber Choir BLAGOVEST will be released. This upcoming vinyl and CD album is seventh in BLAGOVEST discography and is a tribute to the choir's 25th anniversary. The album is comprised of a number of selected pieces of music from the choir's repertoire covering a wide spectrum of orthodox sacred music compositions.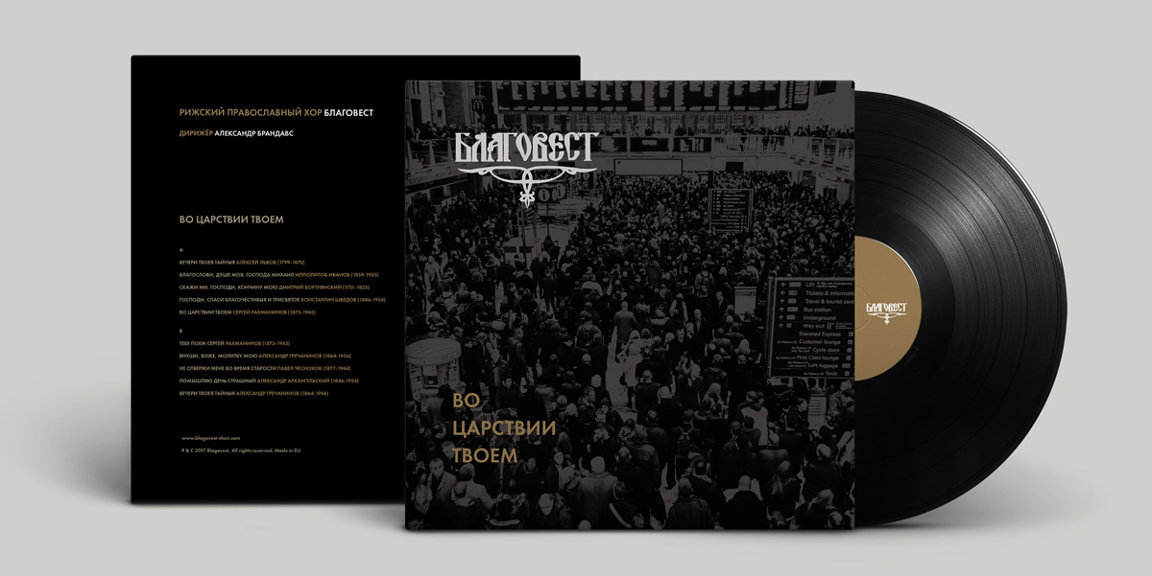 Being leaded for 25 years by its founder and permanent artistic director Alexander Brandavs, the choir received recognition in various international festivals and music competitions, released 7 albums and gathered significant experience while touring to many countries with program of Russian sacred music. The touring geography of BLAGOVEST includes Belgium, France, Italy, USA, Denmark, Russia, Austria, Poland, Bulgaria, Lithuania, Belarus, Great Britain and Greece. BLAGOVEST continues to broaden its repertoire and familiarize the listeners with previously unknown pieces of music. For 2017, BLAGOVEST scheduled participation in a number of events in the world of sacred music.
The presentation of the 7th album by BLAGOVEST will take place at
19:00 in the Riga Reformat Church at 10 Marstalu Street
wherein, in summer 2016, the album was recorded.
By invitations only.